Dr. Jonathan Reyhanian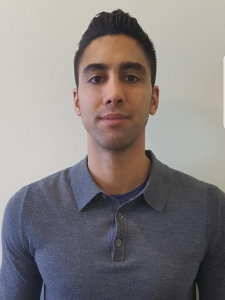 H.B.Sc, Registered Massage Therapist, Doctor of Chiropractic
Dr. Reyhanian is experienced in application of adjunctive modality therapy including transcutaneous electrical nerve stimulation, interferential current, low level laser, micro-current, therapeutic ultrasound, and neuromuscular electrical stimulation.
He uses diversified chiropractic techniques to effectively restore movement and joint dysfunction of the spine and extremities
through manipulation and mobilizations.
He is also well-trained in delivering appropriate soft tissue therapy including myofascial release therapy, proprioceptive neuromuscular facilitation stretching, and ischemic compression.
As a Registered Massage Therapist he utilizes active rehabilitation exercises to regain full function following injury through
strength, flexibility, and endurance.